« View All Picks & Pixels
---
The digital signage network has improved resident communication, enhanced brand consistency, and cut down printing costs in 15 locations. Press Release – updated: Jul 25, 2019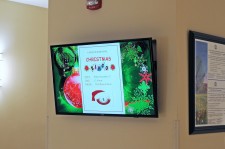 STERLING, Va., July 25, 2019 (Newswire.com) – ​Mvix, a leading provider of content-rich digital signage software and solutions, implemented a digital signage network in 15 Habitat America locations, a property management company headquartered in Annapolis, MD.
Founded in 1988, Habitat America is a third-party property management firm. They specialize in creating tailor-made marketing and management plans to provide the highest level of service to their residents. Habitat America professionally manages multi-family and senior housing in Delaware, Maryland, Pennsylvania, Virginia, and Washington, DC.
The digital signage network is powered by Mvix's content-rich software. The goal of the implementation is to improve Habitat America's resident communications and cut down printing costs across their locations.